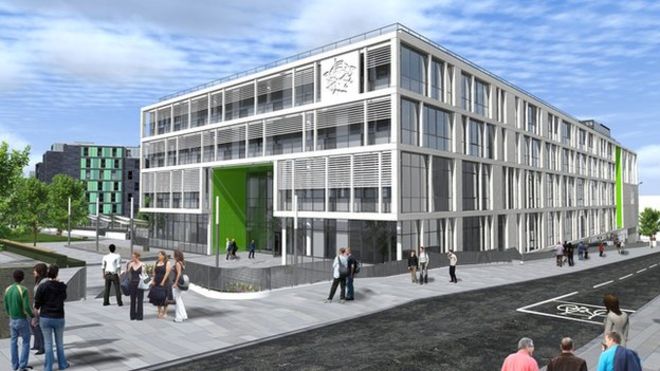 Deeply disappointing news about the new Boroughmuir High School ... as indicated within
the News release below
, the Council will be seeking compensation in line with contract terms:
August opening set for new Boroughmuir High School
Following a review of progress on construction, it has been agreed that the new Boroughmuir High School will now open at the start of the new school year in August 2017.
The City of Edinburgh Council had hoped that the school would be completed in time for a January opening, but after discussions this week between senior Council staff, including Chief Executive Andrew Kerr, and contractors O'Hare & McGovern about the outstanding work programme, the new opening date of August has been set.

Work is now due for completion by April 2017, however pupils and staff will not begin using the new facility until after the summer holidays, to avoid any disruption in the run-up to exams. This timing will also allow the school to run orientation visits for pupils and staff to the new school before the end of the summer term.

Councillor Paul Godzik, Education Convener, said: "This is understandably disappointing news for the whole school community and we certainly share their frustration at this fresh delay. We have made clear our displeasure at the way the project has progressed to date and will be seeking compensation in line with the terms of the contract.
"By postponing the opening until the start of the next school year, we can ensure pupils can sit their exams without the upheaval of moving into a new building.

"When staff and pupils return for the new academic year next August, they'll be embarking on an exciting new chapter in Boroughmuir's history, with a fantastic new teaching and learning environment to continue the school's first-class academic track record."
The Council will be seeking compensation from the contractors in line with the terms of the contract.